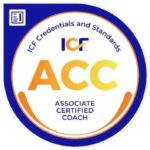 "The best way to predict the future is to create it."
- Peter Drucker
Our Goal
At Brilliance Coaching our aim is to help our clients transform from good to great leaders! We are inclusive and supportive of all people at varying stages of their careers, who are curious, capable and have courage to be more successful than they are now, to be happier than they are now. Our team of certified coaches are here to help leaders gain clarity on what they need in order to achieve and sustain the success they deserve. If you are stuck, let us help you get unstuck! Every person, team and organization has unique objectives, needs and challenges to clarify and achieve. Becoming a great leader is a lifelong journey that takes a different path for each person. Our goal is to meet each client wherever they might be on that leadership path and together through compassionate learning and discovery in holistic, integrated ways we will partner to unearth the brilliantly unique and successful you.
Our Values
We too are on a lifelong learning journey, reflecting often to connect with what's important in order to grow and live big in all aspects of our lives. At Brilliance Coaching we strive to uphold and demonstrate the International Coaching Federation Code of Ethics. To partner with clients to co-create clear agreements about the coaching relationship, process, plans and goals. To be curious, listen actively and without judgement, seek to understand. To create a safe and supportive environment of mutual respect and trust. To always remain adaptable and in service to our clients, partnering with them to explore new insights and beyond current thinking to help identify thoughts, emotions and factors that influence our patterns of behaviour. To partner with clients to transform learning and insights into action.
Ryan Quesnel, CEC, ACC, BBA
I am a certified executive coach through the International Coaching Federation (ICF) and trained on the Excelerator Coaching Model from Essential Impact, taught through the Royal Roads University Executive Coaching graduate program. I am a coach and facilitator passionate about supporting the growth and success of individuals and organizations, helping them reconnect and reflect often to help craft transformational growth personally and professionally.
I believe an organization's true potential and competitive differentiator lies within its people. I strive to ignite cultural transformation by empowering all people to engage, connect and thrive in the workplace. I am passionate about sharing my tools and experiences as a resource to support organizations collaborate effectively, finding the right combination to build high-performing teams and effectively unearth their full potential, rather than being a group of high-flying individuals with only personal goals and agendas. I enjoy co-creating transformative change by integrating social and emotional intelligence, leadership assessment, facilitated learning, group coaching and 1:1 coaching to support a deeper awareness of themselves and the intricate and diverse people around them.
How do professionals get better at what they do, get great? I help to build valuable insights into our patterns of behaviour that influence our thoughts and actions that lead to a complexity of uncertainty at all levels. Our human interactions are all influenced by our individual styles, motivations, and tendencies that influence our success at work and in relationships. Building a deeper awareness of these factors can help us regain confidence, make more informed decisions, effectively communicate and build resiliency.
My Coaching Philosophy
I take an ethical, strengths-based and humanistic coach-approach, meaning I honour you and every client as the expert of your own unique journey. My clients share with me that they are drawn to my light-hearted positive energy, and how I utilize humor combined with gracefully provocative questions that help them achieve goals they once thought impossible. I genuinely care for relationships and believe engagement with a common purpose builds the foundation for navigating uncertainty. If you are trying to get unstuck personally or professionally, grappling with a life problem, or preparing for a career transition, let's connect, because connection is key and I'm ready to help you unearth your brilliance.
Certified Executive Coach, Royal Roads University
Associate Certified Coach, International Coaching Federation
Advanced Management, Leadership and Strategy Certificate, Executive Education University of Manitoba
Bachelor of Business Administration, University of Regina
Everything DiSC® Suite of Tools
Director of Programming, International Coaching Federation, Prairie Chapter (2022-Present)
Volunteer Communications Committee member, International Coaching Federation, Prairie Chapter (2021-2022)
LET'S CONNECT
"Ryan is a natural coach who makes me feel comfortable to share the most challenging elements I am facing. He creates a safe environment where I can grow into my best self."

"Ryan creates a safe space to have genuine conversations. He asks questions that are provocative while keeping a neutral and unbiased approach. He prompts you to be reflective of your current state and proactive in making changes to align to your future goals; and he so in a light and genuine way"

"Ryan genuinely cares to help his clients grow and succeed. His thought-provoking questions and solutions based approach mixed with some humor keeps the hard work light-hearted and productive.
Sign-Up for our Coach Approach Blog